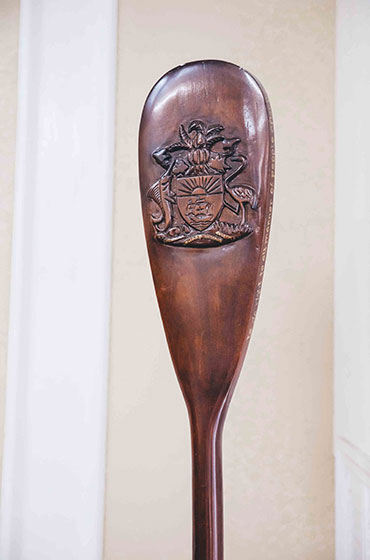 The Court of Appeal
The Court of Appeal was established in 1965, initially as a multi-jurisdictional itinerant court, sitting four times per year. Since 1996 the Court of Appeal has sat as a full time court, and has been located at its present site on Charlotte Street, Nassau, since 1998. In addition to sitting in Nassau, the Court of Appeal has also sat to hear appeals in Freeport, Grand Bahama.
The Court presently consists of the President, Sir Hartman Longley and Justices of Appeal:
the Honourable Jon Isaacs,
the Honourable S Maureen Crane-Scott,
the Honourable Roy Jones,
the Honourable Sir Michael Barnett, and
the Honourable Milton Evans
The Supreme Court
The Supreme Court was established in 1897 for the then Bahama Islands. The Constitution of an independent Bahamas further established the Supreme Court as a superior court of record with all of the powers of such a court; the Supreme Court is a court of unlimited jurisdiction. The Court sat exclusively in Nassau for the first ninety-seven years of its existence, until a Supreme Court was also established in Grand Bahama in 1994.
The head of the Judiciary, the Chief Justice, is a member of both the Supreme Court and the Court of Appeal, where he sits at the invitation of the President of that Court. There have been thirteen (13) Chief Justices of an independent Bahamas, inclusive of the present Chief Justice the Honourable Brian Moree.
The Magistrates Court
The Magistrates Courts act as courts of limited jurisdiction to hear criminal and civil matters. The Court is presided over by a Chief Magistrate, who reports to the Chief Justice.